I haven't consistently watched Toonami for years, but I have fond memories of it from waaay back.

I don't think I was watching it at the VERY beginning, but goddamn if I wasn't there from pretty close. I remember watching Voltron and Robotech on toonami, and GODDAMN if "Midnight Run" wasn't the Bees Knees. Some really great memories over the years, that is for sure.

Final broadcast tonight. It's been fun over the years.

An icon just passed.

I'm not sad, but I am suffused with nostalgia.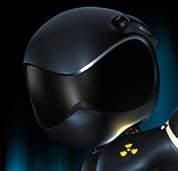 Bang